Give someone a very special experience and the opportunity to learn new skills!
Choose a workshop or a course you'd like to give them as a gift voucher or decide for an open gift and select a value of your choice that can be applied to any workshop or course they choose.
The gift vouchers can be bought for one or more persons.
For booking, consultation or if you have any questions, contact me at:
+49 (0) 177 456 0299 or contact@atelieranalog.com.
Select one of these two designs for the gift voucher: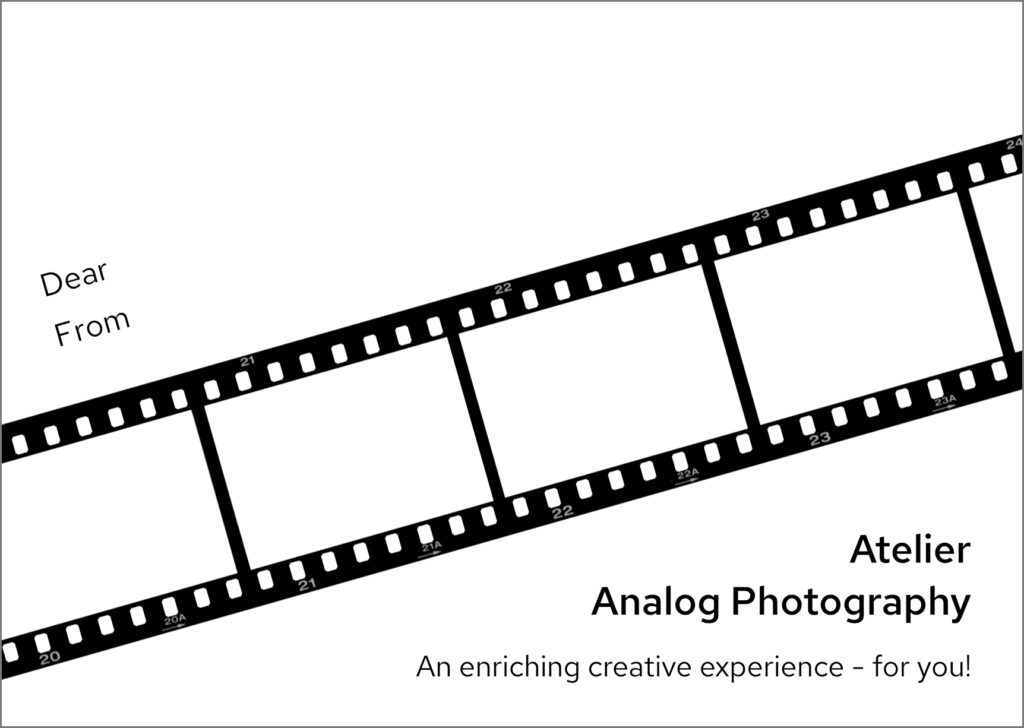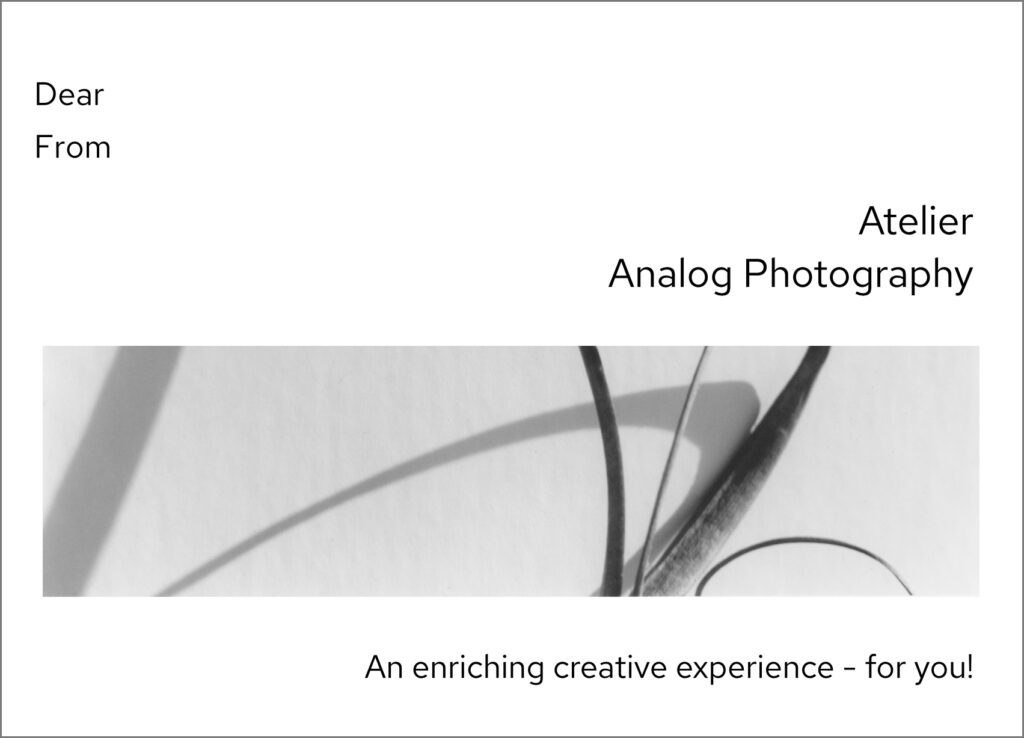 After receiving an invoice, the payment can be done via bank transfer.
The gift voucher will then be sent via e-mail or post to you or directly to the person receiving the gift. 
If you are in a hurry and need the gift voucher from one day to the next, contact me – where there's a will, there's a way!